Collagen Rejuvenation Therapy (Microneedling)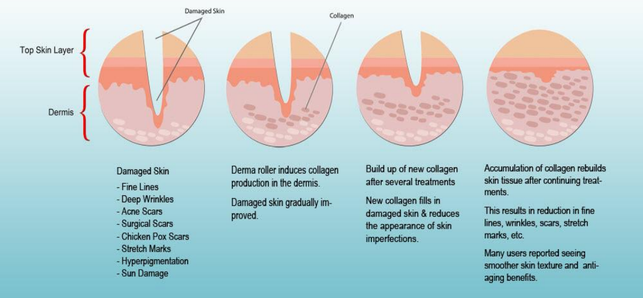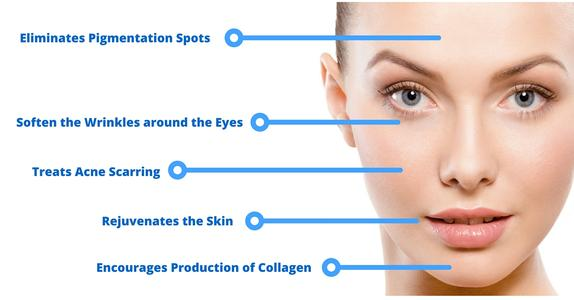 ECIT - Electro Collagen Induction Therapy: ON SALE for$255 (normally $450)
-----> Includes Full facial

Get the firmer, smoother and brighter skin you deserve NOW!
ECIT is the natural way to skin rejuvenation. This method is virtually pain-free and because it is not damaging to the skin, you'll be able to get back to your normal routine almost immediately.

Non Laser Skin Resurfacing:

Electric Collagen Induction Therapy (ECIT) is also referred to as microneelding. Micro Needling is an electric pen that is a collagen remodeling and skin rejuvenation treatment, using a fractional delivery of needles making micro injuries to the epidermis. These micro injuries cause a cascade of events stimulating the regrowth of your skin.

Benefits of CIT / Micro Needling -----> Fast and cost effective alternative to laser resurfacing for the treatment of wrinkles, acne scarring, stretch marks and reduction of large, visible pores.

----> It is less painful and incurs less downtime – if any at all (as compared to traditional skin needling)

----> Disposable needles/no cross- contamination

----> Effectively treats hard-to-reach areas like around the eyes and nose

----> It is gentle enough that it can be used for all skin types and colors

----> Collagen Induction Therapy improves the appearance of fine lines and wrinkles
Overall skin rejuvenation

----> FAQ about Micro Needling (CIT)
For best results it is recommended to have a series of treatments, ideally spaced two weeks apart. Each Collagen Induction Therapy treatment includes Full Facial and Vitamin/Hyaluronic Acid Infusion to maximize healing.