$49 Signature facial for first time clients!
Reveal your skin's true potential with a facial designed to cleanse, nourish, and moisturize! Incorporating product for your skin type, this facial also includes thorough exfoliation with an enzyme mask and extractions, followed by a calming hydration mask. Recieve a mind blowing scalp massage, shoulder/neck/declote, face AND foot massage to take a load off!!
DONT MISS OUT! ONLY 25 AVAILABLE!
BOOK YOURS NOW
Samazing Skin Services
Samantha Lewis: 480.512.2684
4300 N. Miller Rd Ste. 103 Building G Scottsdale AZ 85251
_______________________________________________
Cherry Cordial Facial $60

Love is in the air with this "made-­for-­each-­other" cherry and chocolate duo. This perfect couple will warm your skin and tantalize with the indulgent scents of cherry and chocolate. This is Cupid's favorite.
Includes: Extractions, neck, shoulder, chest, AND foot massage!
***Upgrades Available***
Cherry Enzyme: Exfoliate and brighten the skin with the antioxidant and brightening benefits of cherry. Contains 5% lactic acid, 5% mandelic acid, and 1% arbutin and 1% kojic. It promotes deep hydration and protects from environmental damage while relieving the surface signs of aging. Arbutin and kojic provide extreme lightening capabilities.
Dark Chocolate Mint Mask: Cocoa, glycerin and squalane are excellent emollients, lubricants and humectants to draw moisture to dry, flaky skin. Vitamin E is an excellent anti-aging antioxidant.
Samazing Skin Services
Samantha Lewis: 480.512.2684
www.SamazingSkinServices.com
4300 N. Miller Rd. Scottsdale AZ 85251 Suite 135
Body Scrub ONLY $60
Coconut– This tangy and refreshingly sweet scent inspires thoughts of the tropics.
Enjoy this fresh make-over with a full body scrub lightly exfoliating the body leaving your skin fresh and rejuvinated. This Coconut Lime scrub will leave you feeling tangy with the refreshingly sweet scent that will inspire thoughts of the tropics. Keyano Aromatics' scrubs feature cranberry seed oil, a cold-pressed oil rich in phytonutrients, phenols and flavonoids. Each scrub is an oil-free, creamy, gentle exfoliant perfect for body treatments. Making the skin look and feel healthier, it will also help to improve circulation. It increases the production of collagen that gives skin its tone and elasticity, making it more radiant and younger looking. Scrub is removed with 'Hot Towels' followed by the relaxing application of a hydrating body butter.
Samazing Skin Services
www.SamazingSkinServices.com
Samantha: 480.512.2684
4300 N. Miller Rd. Scottsdale 85251
_______________________________________________
Chemical Peel ONLY $89!!

Get ready this summer with a fresh rejuvenated look with a chemical peel best suited for your skin type. This includes the full facial, with extractions, neck, shoulder, chest, face, and foot massage also! Chemical peels are great for assisting in evening out the skin tone, soften fine lines and acne scars, shrink and clean out pores, and speed up cell turnover with a deeper exfoliation!

**INCLUDES Dermaplaing for deeper product penetration**
Samazing Skin Services
www.SamazingSkinServices.com
Samantha: 480.512.2684
4300 N. Miller Rd. Scottsdale 85251
_____________________________________________
Cellulite Body Wrap ONLY $69!!
Detoxify and nourish your body with this unique blend of seaweed botanicals and plant enzymes in a sea clay base. This treatment will assist in dissolving dead skin cells and leave a glowing new you, polished off with a soothing rich aromatic moisturizer application. This treatment is great for reduction of cellulite.

*UPGRADES AVAILABLE*
Samazing Skin Services
www.SamazingSkinServices.com
Samantha: 480.512.2684
4300 N. Miller Rd. Scottsdale 85251
________________________________________________________
Don't forget waxing is also available!!
Gift Certificates available!
Referrals greatly appreciated!
______________________________________________
Samazing Skin Services
www.SamazingSkinServices.com
Samantha: 480.512.2684
4300 N. Miller Rd. Scottsdale 85251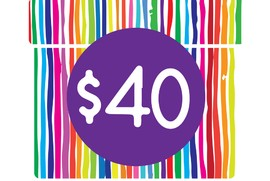 TAKE $40 OFF MICRONEEDLING
with the mention Normally of this voucher!
(Offer cannot be combined with other coupons and/or promotions)
⬇️⬇️⬇️⬇️⬇️
$215.... Now $175
(expires 2.31.19)
Includes Full Facial, Dermaplane, Sample cleanser and serum for home care, AND One Daily Collagen shot after treatment.

Collagen Induction Therapy, also
known as micro needling, ECIT
is the natural way to skin rejuvenation.
This method is virtually pain-free and
because it is not damaging to the skin,
you'll be able to get back to your normal
routine almost immediately.

Get the firmer, smoother
and brighter skin you deserve NOW!
________________________________________________________________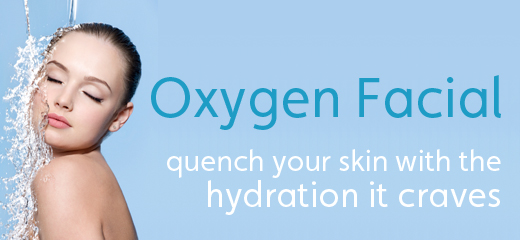 Oxygen Therapy Treatment
Includes Dermaplane and Full Facial
Only $155 ($195 Value)

THE BREATH OF LIFE
IS THE LIFE OF SKIN
.....NOTHING LIVES WITHOUT OXYGEN
How it Works.
The skin's reaction to this combination of nature and science is Instant Radiance.

The Oxygen Injection Machine applies the world's advanced PSA theory. It can separate medical-use purified oxygen (high density, no dust, no bacteria) from air under normal temperature.
It ingests 98% purified oxygen and activates nutrition distillate to the deep-seated skin through impulsing force in order to accelerate the metabolism of cells, whiten and tender the skin.
O2 Lift Enzyme Peel is a revolutionary exfoliator that starts as a thick gel and when massaged liquefies "rolling" away dead skin cells to provide gentle yet effective total rejuvenation in the look of your skin. Paraben free.

This exclusive advanced treatment instantly improves the health, appearance, and vitality of the skin.
Its a workout for the face!!

Facial Includes: Dermaplane, Extractions, Hand and Foot Massage, Shoulder, Neck, and Declote massage, Oxygen Bubble mask, Purified Oxygen injection with hyaluronic acid and ONE Daily collagen shot
Benefits
Oxygen Micro mist Spray delivers oxygen, moisturizer, vitamins and antioxidants to the skin
~Next generation exfoliator with fruit enzymes to digest dead skin cells; increasing Intercellular Absorption of Oxygen; Soothing botanicals to calm skin and potent lighteners to inhibit melanogenesis and improve texture.
It plumps and detoxifies skin.
~Helps with circulation accelerating the rejuvenation process.
Energizes and Revitalizes dull skin.
~Promotes Pro- collagen Synthesis minimizing appearance of wrinkles.